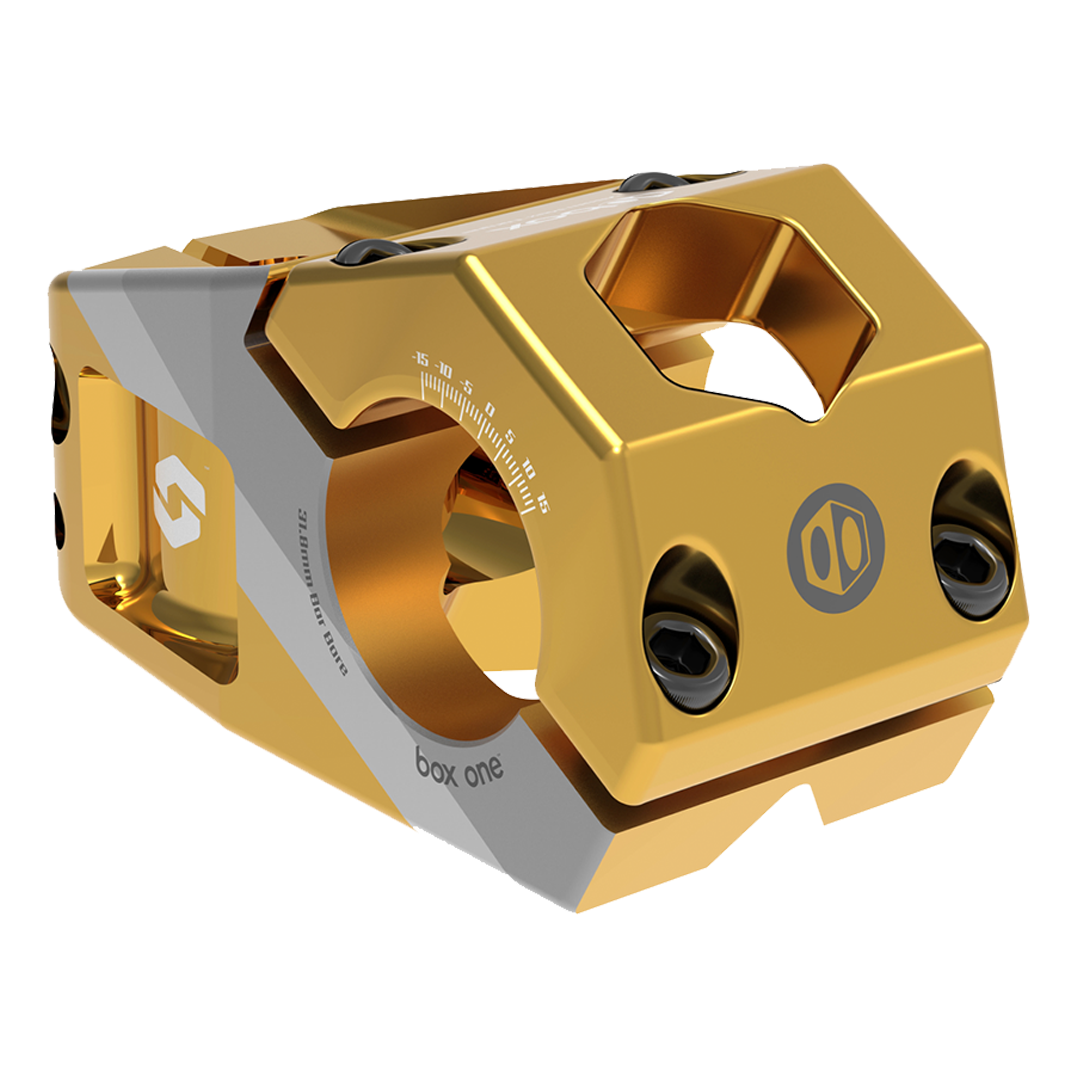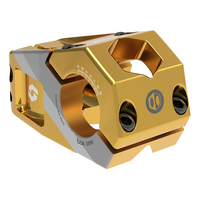 Box One Oversized 31.8 x 1-1/8" Delta Stem
SKUBX-ST21DT31848-BK
All Box stems are engineered and crafted using our Oversized Technology. As we follow the load paths down the handlebars we have focused our attention on the stem-to-bar interface. Since the Oversized handlebars have an increased wall thickness and tube diameter in this sector we have reciprocated with an augmented stem interface with greater surface area. We've done this by moving material from low stress areas. This has greatly minimized twist and contributed to responsiveness. As the stem is mated with the handlebars we have contributed to increased pedaling stiffness by providing a backstop to the "lifting" phenomenon. There is no point pushing hard on your pedals if you can't pull up on your handlebars and deliver that power. Power can easily be lost to handlebar-to-stem deflection and the consequences can be poor power delivery and steering control. When combined with Box's other Oversized components, you'll experience heightened responsiveness and reduced latency.
Key differences: This particular model stem not only shifts material from low stress zones to the Oversized interface, but also provides rigidity through the side skirt design. We used a reverse development process for the delta stem. The structure was created from the outside-in vs. the traditional inside-out method. These stems are engineered for the larger-sized racers.


Oversized
· 45 Degree Load Clamp Design with Side Skirts for Rigidity
· Two-Tone Anodizing
· Massive Bar Bore
· Massive Clamping Bolts
· Superior Strength

Box One XL Fork with 1-1/8" Steerer Tube
Box One X2 Fork with 1-1/8" Steerer Tube
Box One X5 Fork with 1-1/8" Steerer Tube
Box One Cro-mo Triple Taper Handlebar with 31.8" Bar Bore
Box One Alloy Triple Taper Handlebar with 31.8" Bar Bore
Material: 6061-T6 Aluminum
Process: Forged & CNC
Hardware: Chromoly Clamping Bolts
Finish: Anodized w/Laser-Etched Graphics
Size:
· Length: 48mm, 53mm
· Clamp Diameter: 31.8mm
· Stack Height: 32mm
· Rise: 0˚
· Steerer Tube: 1-⅛"
Weight:
· 48mm: 290 g / 10.2 oz
· 53mm: 299 g / 10.5 oz

Meets or exceeds EN 16054 Category 2 Standard.